Energy Application Solutions
Energy providers, public utilities, and the renewable resource industry are currently ramping up for a massive global transformation of energy source and management systems.
Energy sources are quickly shifting toward a mix of electricity, synfuels, and hydrogen, and these are predicted to represent 32% of worldwide energy by 2035. Renewable electricity is increasing in demand as the effect on global climate becomes more prominent.
By 2050 power consumption is projected to triple, with a growing proportion being renewables and carbon-neutral fuels.
The increasing demand for power generation and transmission requires energy industry suppliers to provide equipment with next-generation clean energy technologies while transitioning away from traditional ones.
Fralock is a supplier for OEM customers in energy sectors and provides custom component solutions for a wide variety of applications. We support our customers in design, engineering, and manufacturing of custom interface parts, EMI/RFI shielding, flex circuits, and engineered ceramics for high reliability and severe environment applications.
We provide custom parts to satisfy these requirements:
Sealing and Gasketing
Thermal Management
Vibration/Sound Dampening
EMI/RFI Shielding
Electrical Insulation
Electrical Circuits
Gap Filling
Working with your engineering team, we deliver custom solutions to meet your specific application requirements.
Solutions include:
Thermal Interface Solutions - silicone and graphite-based materials, gap fillers, thermal stops/blocks DuPont™ (Cirlex®)
Electrical Insulation - polyimide materials, flame retardant polycarbonates
Flexible and Rigid Flex Circuits - all-polyimide adhesiveless lamination and traditional bonding technology
Fire Stop Solutions
Flame Retardant Solutions
Precision Die-Cut Manufacturing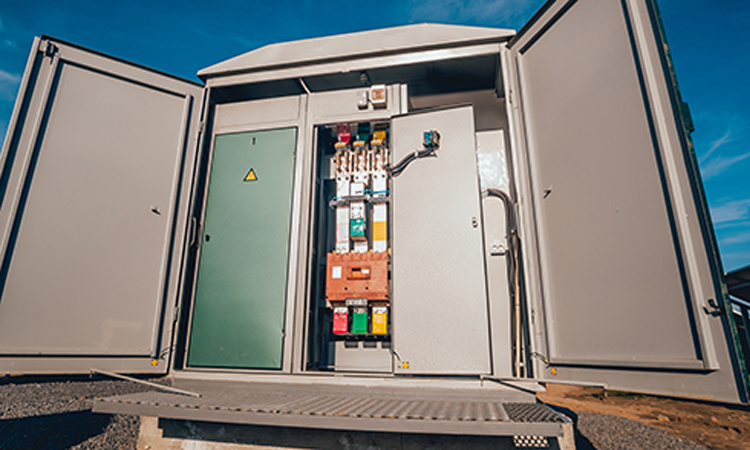 Electronic Circuitry in AC/DC Converters
Flex and Rigid Flex Circuits – compact, low profile, durable DuPont™ Kapton® and Cirlex®
High-Power Low Profile Etched Foil Flat Flex Cables
Fire Stop Solutions
Thermal Interface Solutions - gap fillers, thermal dissipation, thermal stops/blocks
Flexible and Rigid Flex Circuits - stripline cables
High Voltage Insulators
Power Module Substrates
Heaters
Oil & Gas – Surface / Downhole
Wear resistant ceramics to repurpose waste fluid pressure energy
Ceramic bullet connectors for down hole pumping applications
Abrasion and corrosion resistant ceramics to support oil and gas exploration
Low friction and debris resistant ceramic fluid bearings for high pressure pumps
Fralock's Advanced Materials
Fralock uses a variety of materials obtained from world-class suppliers for a full range of applications
Polyimides
DuPont™ Kapton®
DuPont™ Cirlex® ("Thick" Kapton® ")
Engineered Technical Ceramics
Aluminum Nitride (AlN)
Alumina
Quartz
Sapphire
Low temperature Co-Fired Ceramics (LTCC)
High Temperature Co-Fired Ceramics (HTCC)
Semi-Conductive Foils (silicone laminates, foils)
Fluoropolymers
Polymers, Foams
Composite Meshes
Conductive Elastomers
Compression Elastomers
Adhesives
Silicon Carbide
Zerodur
Silicon
Ask us about how we can help with your application.