Specialty Engineered Materials – Medical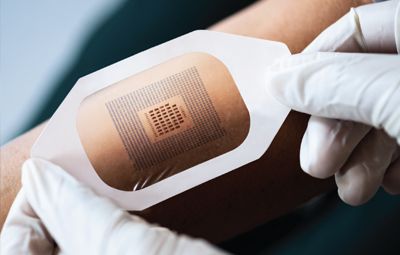 Fralock has been a trusted supplier of specialty engineered materials components for medical device manufacturers for over 50 years.
Our high-quality manufacturing standards are indicated by our certifications with ISO 13485, ISO 9001, and we are IPC 1791 listed and FDA registered. Fralock's engineering experts help you design, develop, and manufacture custom solutions for an array of medical device applications.  To provide the best quality products, we partner with leading suppliers that provide the highest performance materials.
For example, wearable medical devices can undergo significant wear from movement, fluctuating environmental conditions, and electrical interference. These factors can cause failure of the device electronics. The use of specialty engineered materials can mitigate these issues and maintain optimal device function as well as safety of the patient. Recent innovations of these materials and their role in wearables have produced improvements in skin adhesion and patient comfort, sealing out moisture and bacteria, EMI shielding, and integrated functions such as wearable sensors or insulin pumps. This is all achieved with smaller sized devices and longer lifetimes.
Whether you need parts for medical wearables, catheters, advanced would care, or biocompatible tapes/adhesives, Fralock can provide specialty materials components that fit your stringent requirements.
Device Attachment
Catheter Attachment
Wound Care
Surgical Tapes
Cosmetic Tapes
Drug Delivery
Biosensor Attachment Adhesives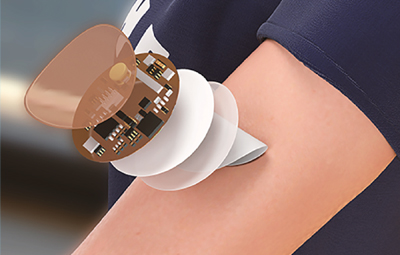 Electrical Insulators
Defibrillator Components
Sensors & Electrodes
Grounding Pads
RF/EMI Shielding
Thermal Interface
Gaskets & Seals
Test Strip Components
Diagnostic Adhesive Laminates
Filter and Wicking Materials
Microfluidic Spacers & Components
Assembly Service
Our in-house manufacturing utilizes a wide range of advanced materials to satisfy your stringent requirements for thermal management (heat spreading, heat transfer, thermal uniformity functions),   EMI/RF shielding, microfluidics, and stick to skin applications. 
Materials include: graphite, foil-based laminates, thermally conductive elastomers, Kapton®-based materials, nano materials, release liners, PMMA, heat conductive greases and adhesives, metal coated elastomers, particle-filled silicones, elastomers.
We look forward to helping you overcome your challenges!